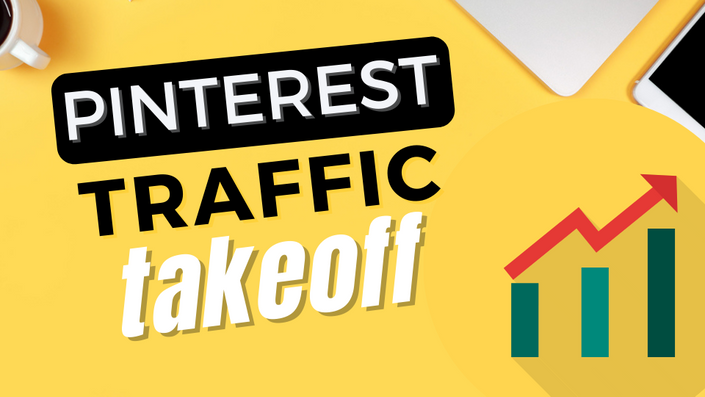 Pinterest Traffic Takeoff
A no-fluff, step-by-step guide to driving traffic to your blog using Pinterest.
Enroll in Course
Let's face it: blogging without traffic is like speaking to an empty room.
It sucks!
You've put in all this time and effort to share your passion for travel with the world, but no one is paying attention.
And there's so much information out there about how to get traffic, you don't know where to start.
If you've landed here, chances are you're...
Participating in Facebook share threads and getting a handful of clicks to your blog, if you're lucky.
Frustrated with posting nonstop on your Twitter and Instagram accounts, which aren't growing either.

Tired of reading generic 'How To Grow Your Traffic' posts that provide vague advice.
Unsure what exactly other bloggers are doing to get 20k, 30k, or 50k page views a month.
Wondering if it's even possible to build a travel blog that makes money every month. (Answer: yes it is!)
Hey, I feel your pain! Not too long ago, I was swimming in the deep sea of traffic confusion. In fact, during the entire month of December 2017, I got a grand total of 42 page views! No kidding.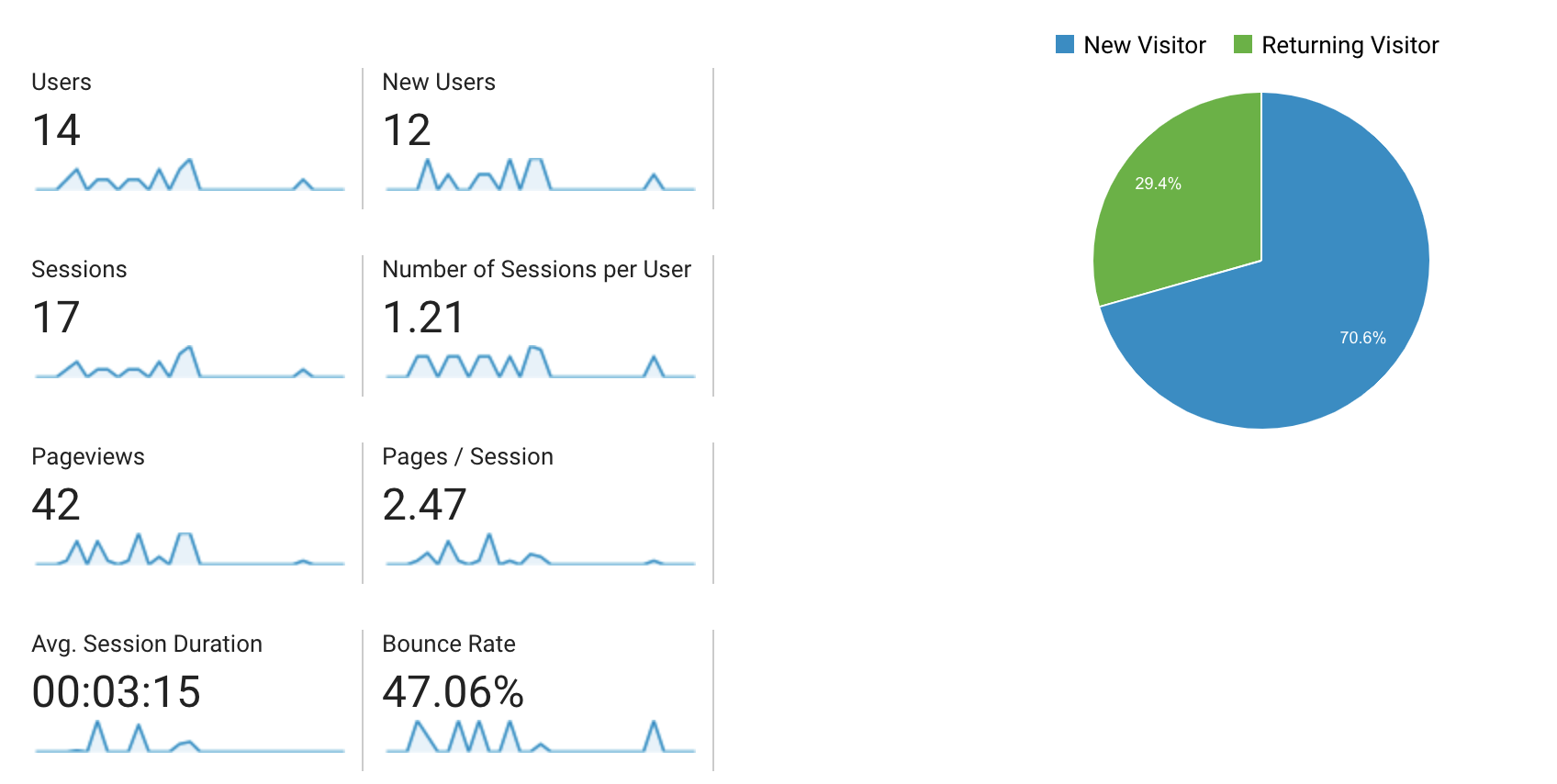 When 2018 came around, I decided that something definitely had to change if I wanted to make an income from blogging. You see, I had quit my nonprofit job and committed to being a full-time travel blogger. I wanted to pursue a life of travel, freedom, and purpose. There was no going back so I rolled up my sleeves and started investigating how to drive traffic to my blog (and lots of it!)
That's when I discovered Pinterest, and it changed the trajectory of my blog forever. First, I invested over $400 in Pinterest courses and coaching. Then I dropped Twitter, Instagram, Facebook, and everything else that was taking up my time.
Within 3 months, my traffic grew to 12k, and that was just the beginning. Here's how my traffic transformed after I focused all my attention on Pinterest:


Why Pinterest?
Pinterest is a visual search engine that levels the playing field for bloggers. Unlike Google, it doesn't care about the age of your blog or the number of links you've gotten from other website. It just wants to show relevant content to its 250 million users and help them discover new ideas.
People go on Pinterest to discover new destinations, plan their vacation, find out what to pack, and more. In fact, travel is consistently in the top 10 most searched categories on Pinterest.
This means that travel bloggers can get lots of traffic from Pinterest with the right strategy. Yet most travel bloggers either don't know how to use Pinterest or are using Pinterest the wrong way.
I want to help you demystify Pinterest once and for all. You'll master how to create AND properly promote click-worthy images (known as pins) that drive thousands of page views to your website, like these ones: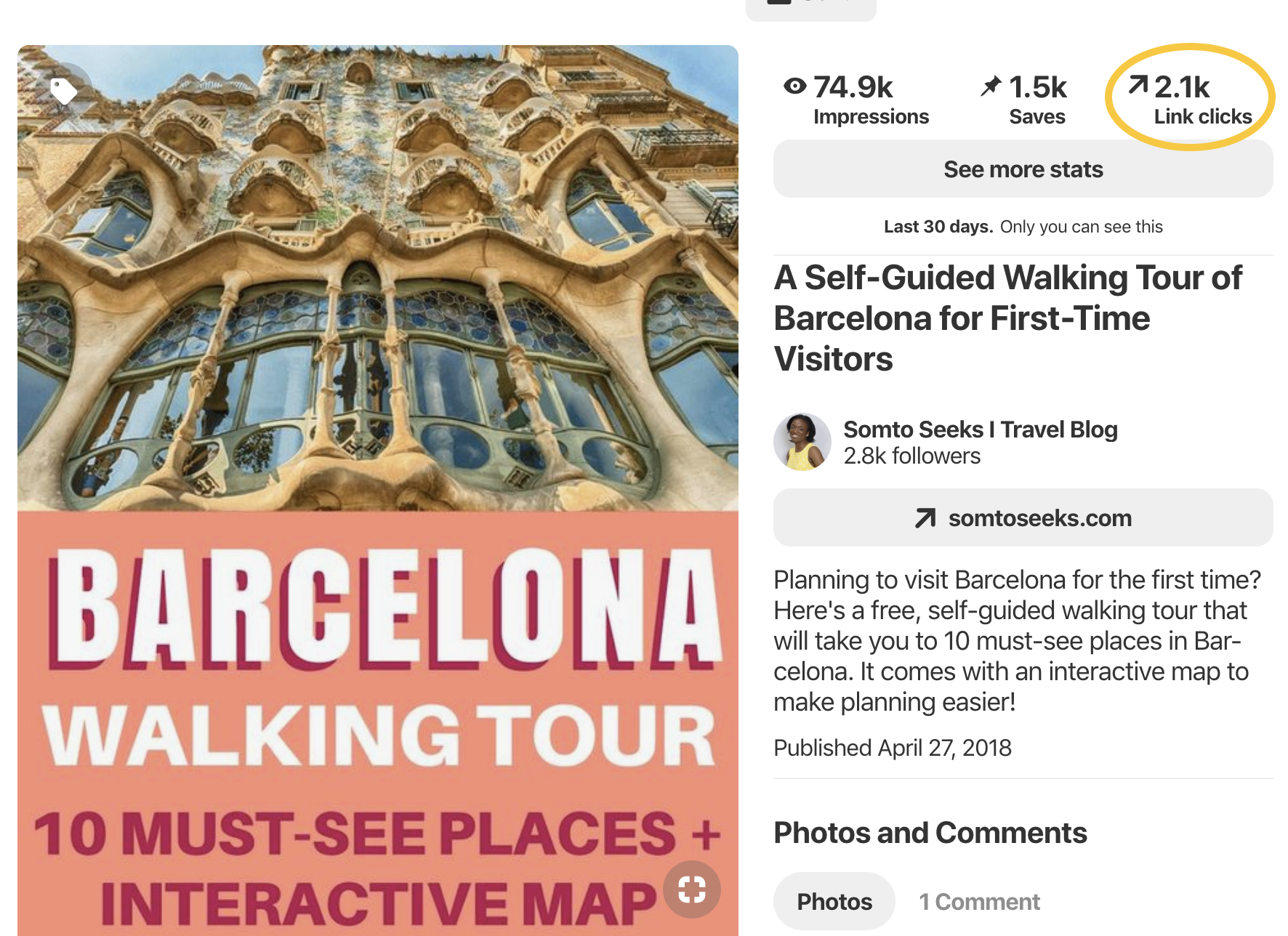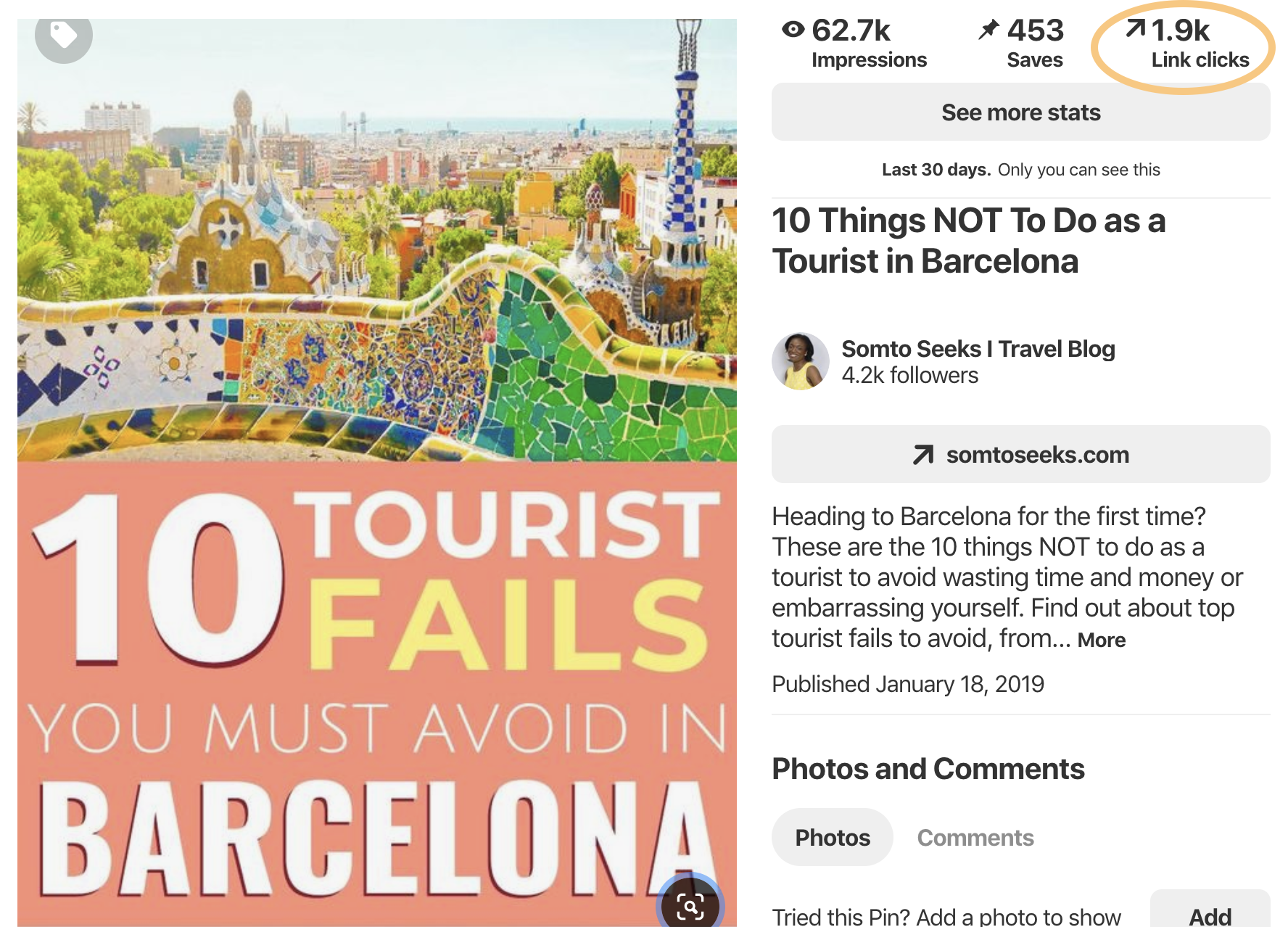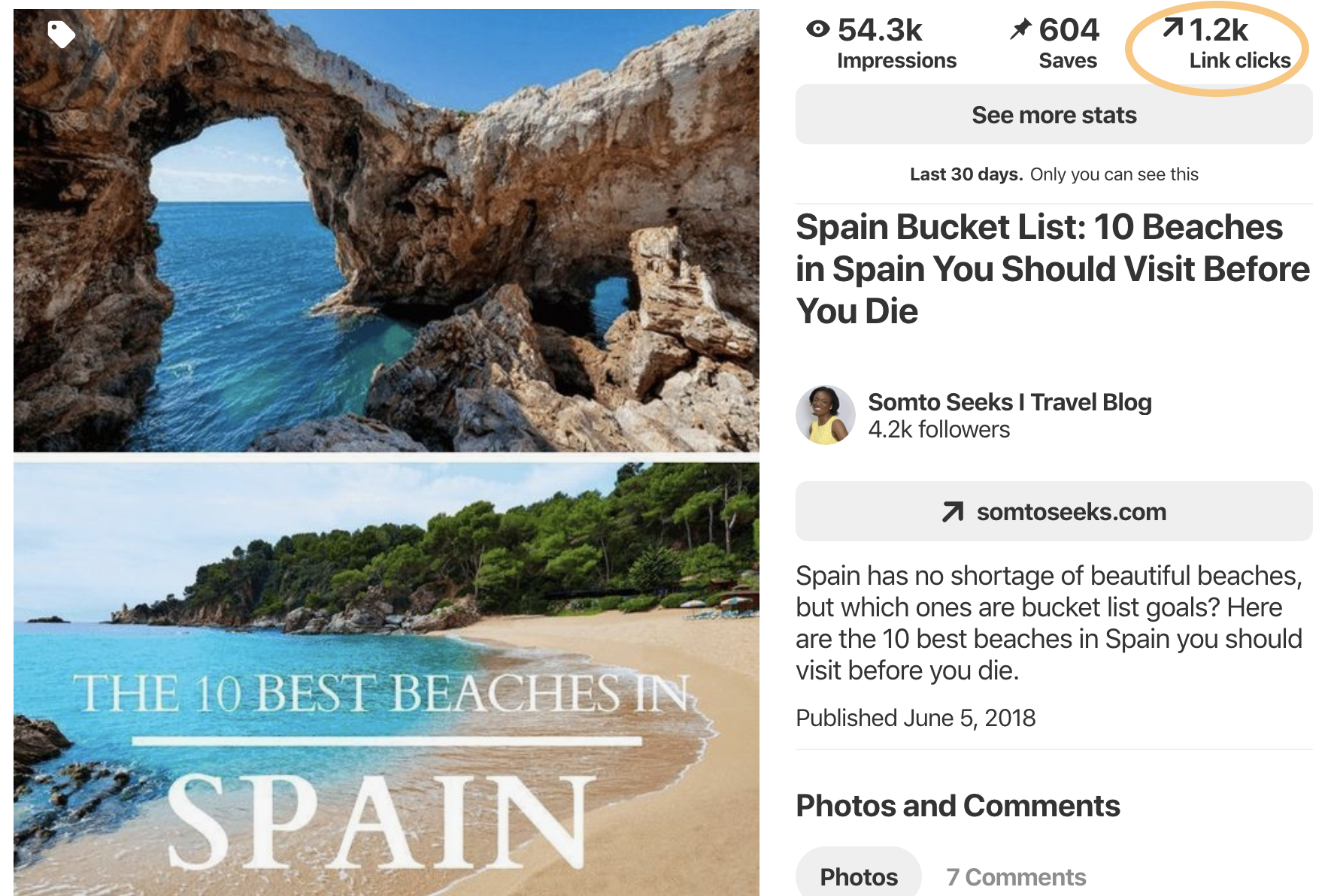 Over the past year and a half, I've experimented with strategies to drive traffic to my travel blog using Pinterest. Now, Pinterest consistently sends me almost 40k page views every month. That's more than Facebook, Twitter, and Instagram combined!

With the traffic coming from Pinterest, I qualified for the Mediavine ad network ahead of plan and made over $600 in my first month with the network. That's 3x what I made during my 2 months with Google Adsense!


I've compiled the Pinterest strategies that I've used to help bloggers double their traffic in weeks into a comprehensive course.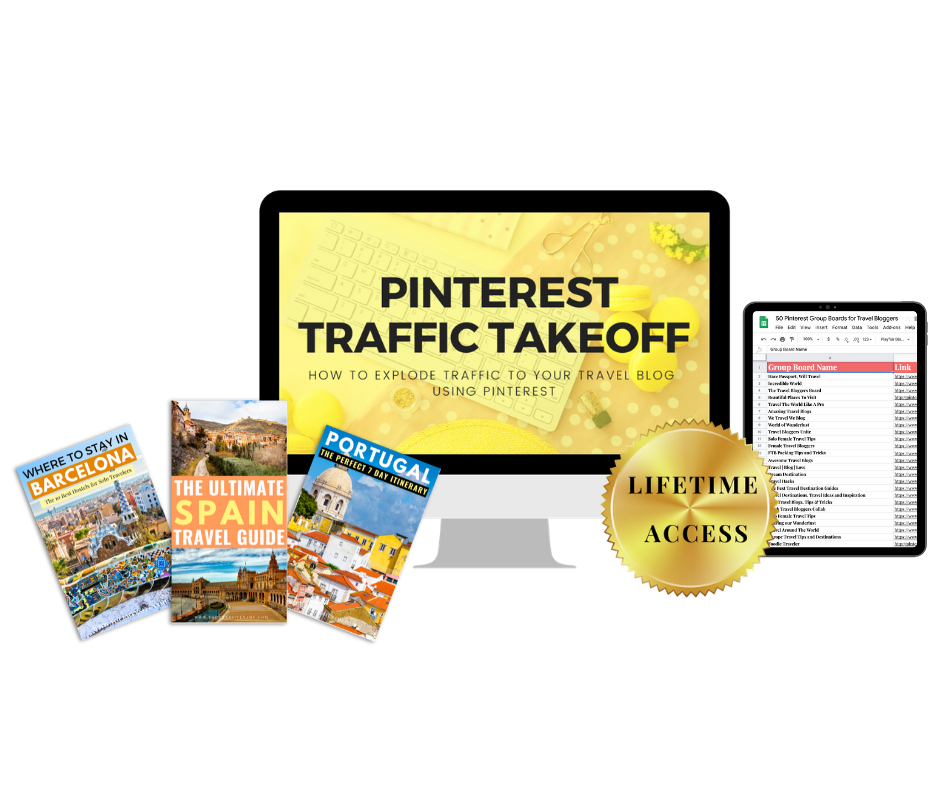 Through videos, illustrations, and detailed explanations, I break down how to use Pinterest to promote your travel content. You'll notice that most Pinterest gurus blog about blogging or personal finance. What works for them might not work for you. I've seen that first-hand through trial and error and want to save you from making the same mistakes! Travel is a different beast, and I'll show you how to approach Pinterest as a travel content creator.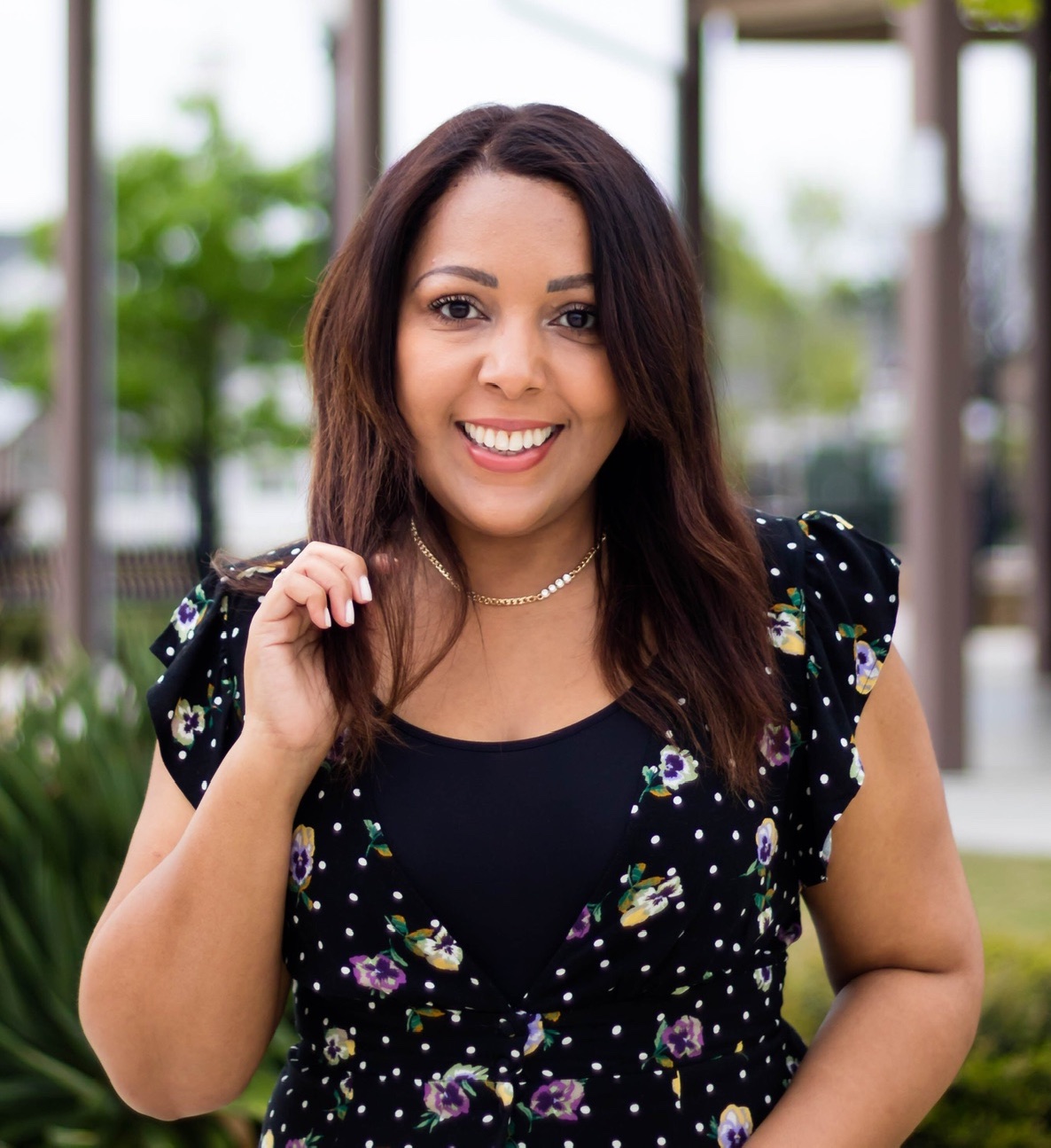 "I created my Pinterest profile awhile ago, but could not really understand it or get any results using it. But thanks to Somto, and her amazing Pinterest Traffic Takeoff ebook, it is all starting to make sense now.
Her ebook provides so much content and all in an easy to understand way. I have just started to apply her strategies and I already got a notification on Pinterest that my new pin is heating up! That's so exciting!
This guide is so complete that I believe it is all any travel blogger need to step up their Pinterest game!"
- Cristiane Ross, Travel Blogger, Cris in the Big D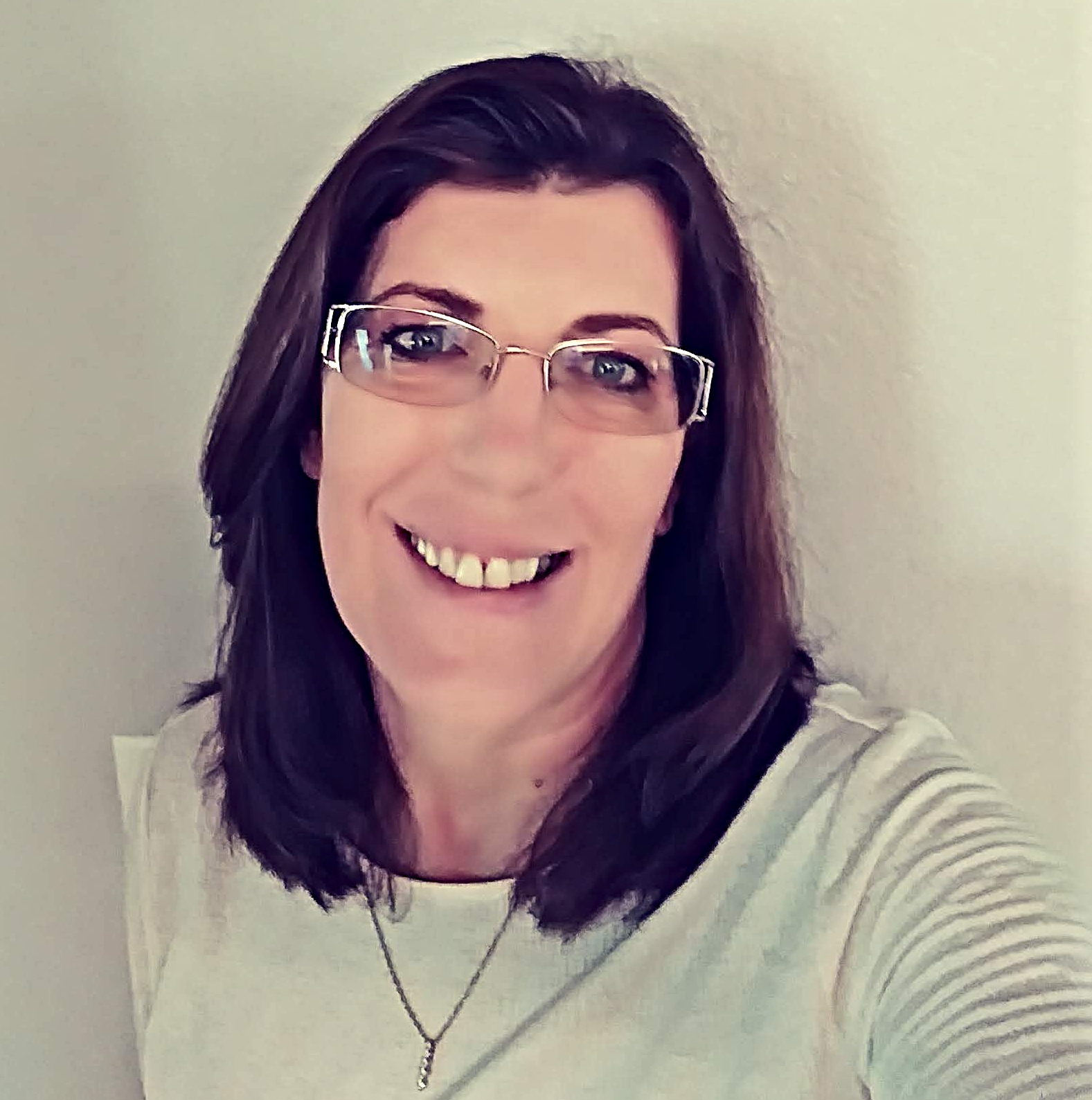 "The "Pinterest Traffic Takeoff" is a must have for anyone who either struggles with or is new to Pinterest. I found the step-by-step guides and video tutorials extremely easy to follow and super helpful. I have already implemented many of the tasks on my Pinterest account and am excited to see the results on the traffic to my blog."
- Lynette Vyles, Travel Blogger, Life Without a Roadmap
I incorporate videos throughout the course to show you my key strategies so you can hit the ground running. This course is ACTIONABLE - you can implement what you learn and start getting results right away. In the videos, you'll learn:

How to design a pin on Canva

How to conduct keyword research on Pinterest

How to introduce a pin to Pinterest

How to hide a pin within a blog post

How to analyze your performance using Pinterest Analytics

How to use Google Analytics to increase your Pinterest traffic

How to determine which posts need new pins

How to use Tailwind to automate your pinning

How to use Tailwind Tribes to grow your reach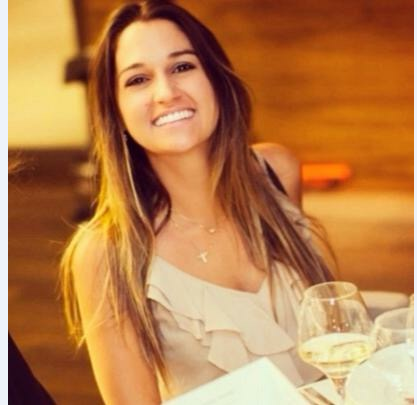 "My blog will soon turn 1 year old and since the start I have been struggling with Pinterest. It didn't matter what I did or how many courses I bought, nothing seemed to work. I was even thinking that Pinterest is not made for the travel niche, and was starting to panic until I stumbled upon Somto and her Pinterest knowledge. After implementing her strategies, I immediately noticed my website traffic doubled. Pinterest finally started making sense and it was beautiful to see my chart go up every day. If you're a travel blogger and struggling to grasp Pinterest and to get traffic to your website, Somto's course will definitely be of immense help to you. I love how she explains and covers literally every detail of Pinterest, making sure there is no doubt left behind. Thank you so much, Somto."
- Ana Palombini, Travel Blogger, La Belle Society
BONUSES!
When you purchase the course, you'll also get:
7 click-worthy pin templates (I'm basically handing you a couple of my viral pins!)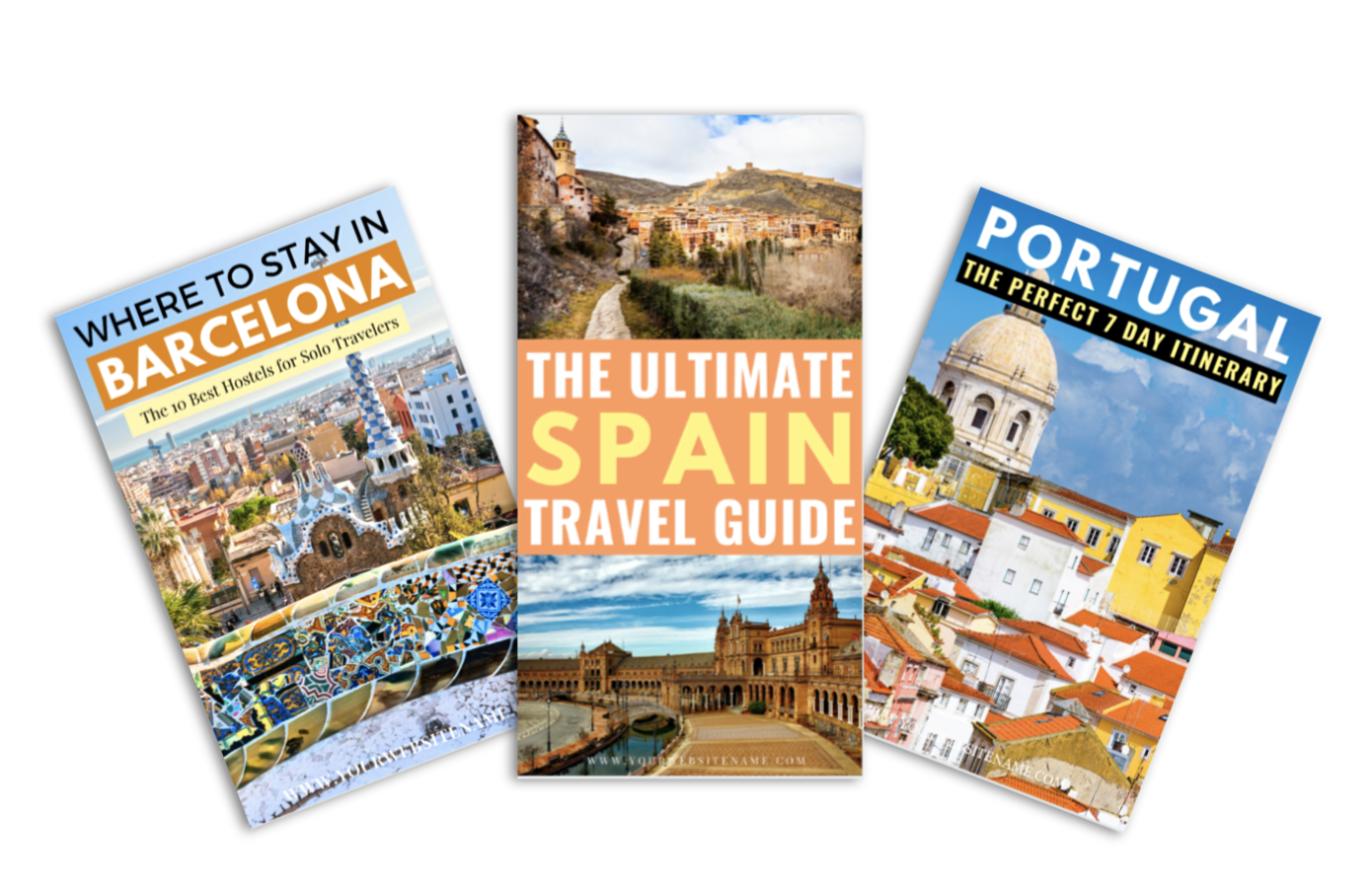 A private Facebook group just for students (you can share your pins for feedback and ask all your questions)

A list of 50 high-performing travel group boards (no need to search for group boards to join!)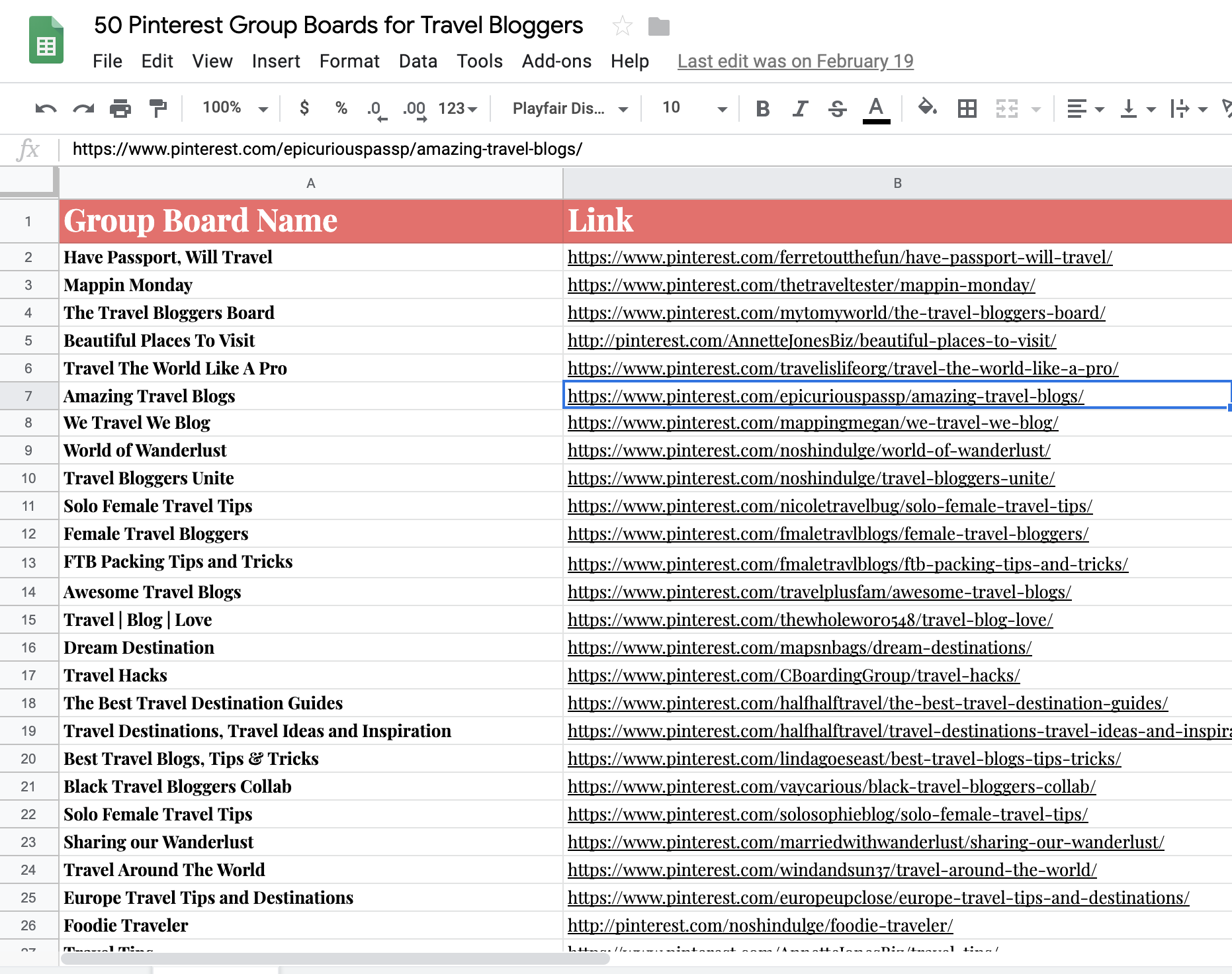 A Pinterest group board outreach script (I've used this script to get into 100+ group boards!)
A 30-day free trial of Tailwind (for when you're ready to automate your pinning)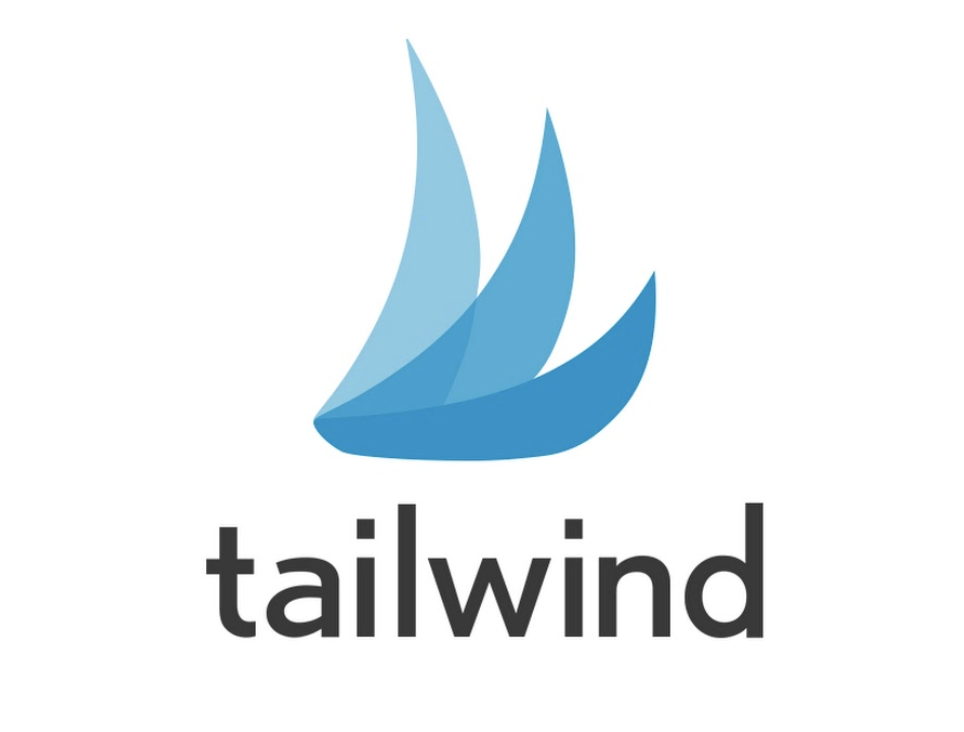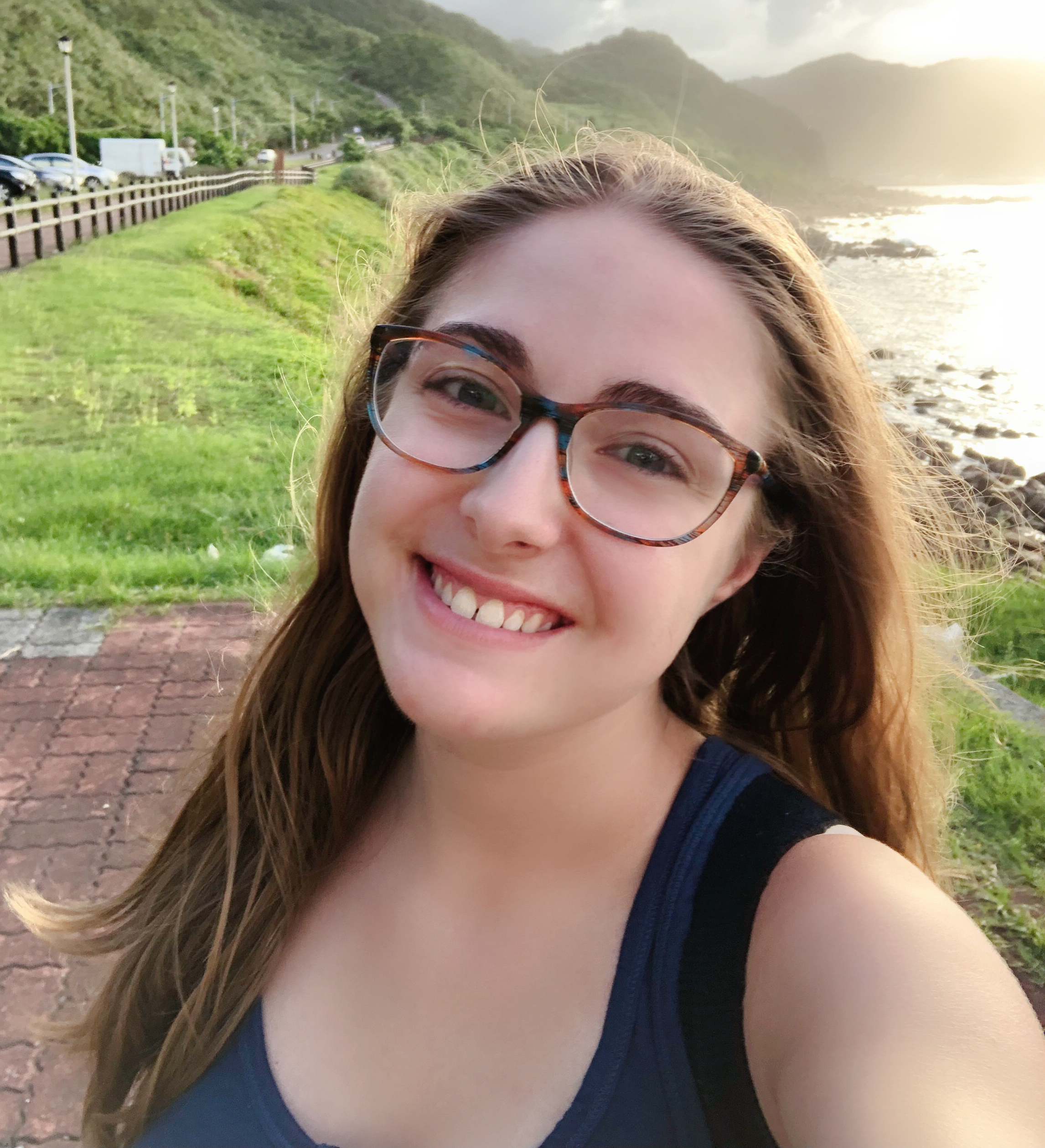 "This is a fantastic resource and I LOVE that you do something with the chapter summaries as it makes it super easy to read. The content is great and I loved that you provided video and outgoing links that backed up the data you had. Your keyword tips were absolutely phenomenal. I already started implementing your keyword research tools to help focus my pinning. I also really loved that you curated a list of group boards that work for travel bloggers."
- Jeana Marie, Travel Blogger, The Voyaging Teacher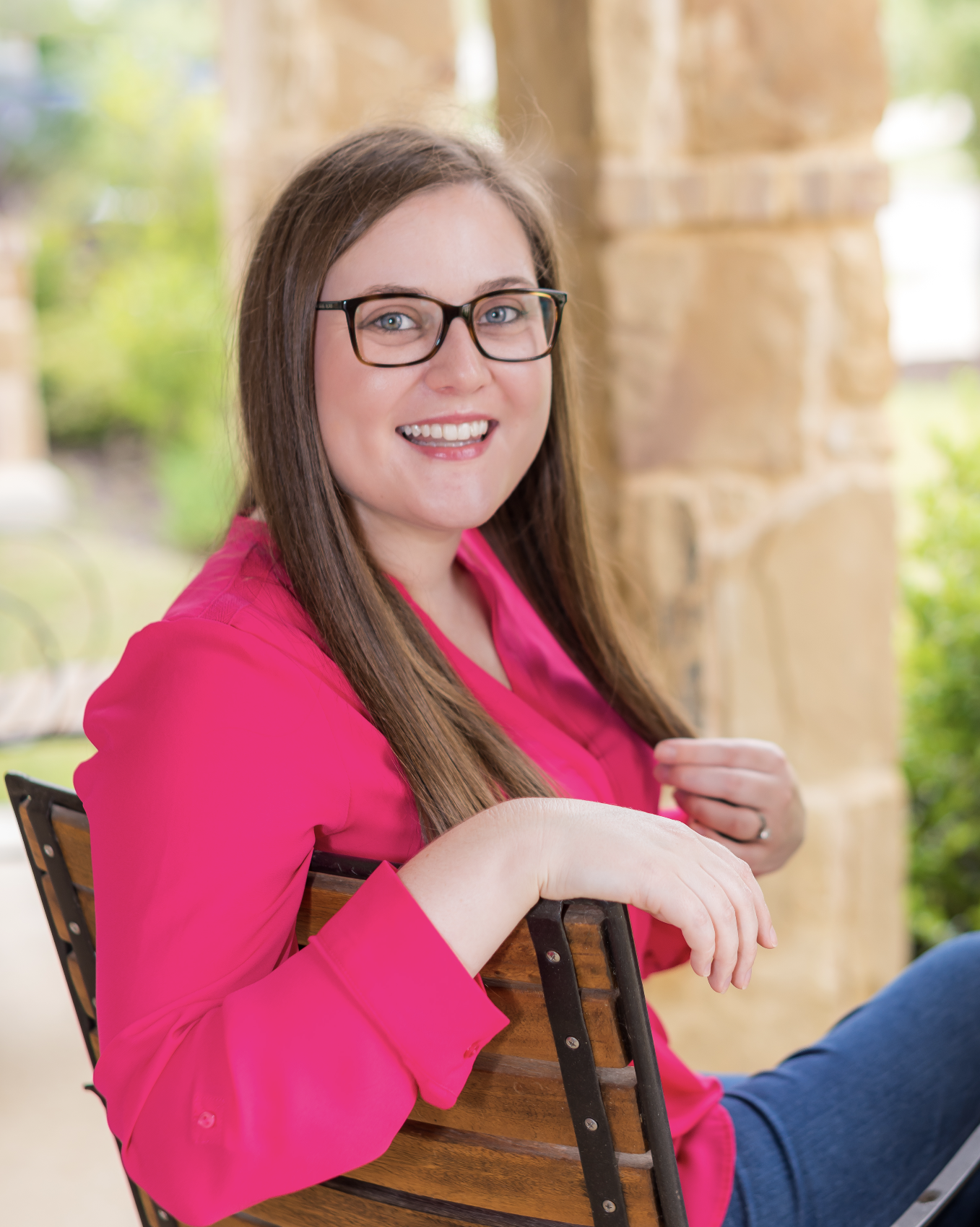 "Pinterest Traffic Takeoff is super easy to understand, actionable, and encouraging. Somto is an excellent teacher and pulls great insight from her experience. From keyword research to Tailwind strategy, Somto breaks down each aspect of Pinterest! If you're stuck or feeling frustrated, this comprehensive guide walks you through setting up your account for success to boost reach and drive traffic."
- Jenna Urben, Travel Blogger, The Urben Life
Your Instructor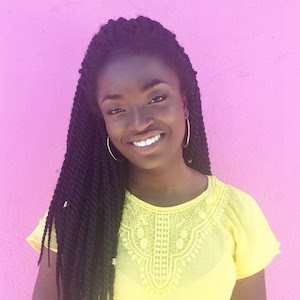 Somto is an award-winning blogger, content marketing expert, and entrepreneur. She is on a mission to help adventurous women live an extraordinary life of travel, freedom, and purpose - by turning their skills and passions into an online business and escaping from the cubicle for good.
Somto is the founder of two blogs, Somto Seeks and Fight the Cubicle. They focus on solo female travel and online business, respectively. Through her work, Somto hopes to equip women with the mindset, tools, and resources to not only navigate the world with confidence, but also achieve time, location, financial, and creative freedom. Her zone of genius is helping people leverage the power of blogging to generate income online.
An avid solo traveler, Somto has visited over 30 countries alone and plans to visit at least 100 countries in her lifetime. She has also been featured in publications such as The Huffington Post, Life and Money by Citi, Matador Network, and Travel Noire.
Course Curriculum
Introduction
Available in days
days after you enroll
Lesson 1: Setting Up Your Blog For Traffic
Available in days
days after you enroll
Lesson 2: An Overview of Pinterest
Available in days
days after you enroll
Frequently Asked Questions
Who is this course for?
Pinterest Traffic Takeoff is for travel bloggers who have a beginner to intermediate experience with Pinterest. Maybe you don't have a Pinterest account yet and what to get started. Or you've started on Pinterest but haven't seen much success yet. This ebook is perfect if you're serious about using Pinterest to get 25k+ page views every month and increase your blogging income.
Who is this course not for?
This course is not for anyone who is looking for a quick fix for low traffic. Growing your traffic with Pinterest takes commitment, hard work, and patience. If you put in the work, you will get results! This ebook will help you take the guesswork out of Pinterest and achieve results faster.
How long do I have access to the course?
How does lifetime access sound? After enrolling, you have unlimited access to this course for as long as you like - across any and all devices you own. You'll also get all future updates of the course.
What if I am unhappy with the course?
I would never want you to be unhappy! If you are unsatisfied with your purchase, contact me in the first 30 days and I will give you a full refund.
What makes this course different from other Pinterest courses?
Pinterest Traffic Takeoff provides a step-by-step guide to promote travel content on Pinterest. You'll learn about specific types of travel posts to share on Pinterest, what pin designs work best, and which travel group boards to join. This is information you won't find in any general Pinterest courses. The ebook is based on 18+ months of learning, experimentation, and results that I've condensed to help you accelerate the growth of your travel blog.
My question isn't listed.
I'm more than happy to answer any questions you have. Send me an email at
[email protected]
and I'll be in touch with you very quickly.