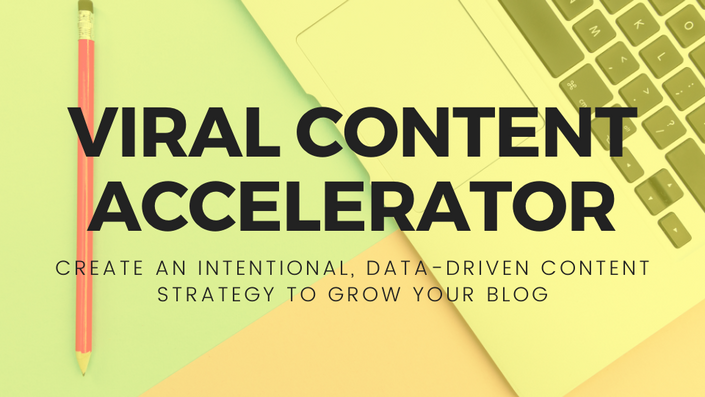 Viral Content Accelerator
Set the foundation to explode your blog traffic in 90 days
Enroll in Course
A high-touch traffic accelerator to flood your blog with organic traffic without hustling 24/7.
You took a bold step to start a blog.
And you're not just doing it for fun.
You want to turn it into a real, profitable business.
Because working a 9 to 5 isn't enough for you.
You want more income, more freedom, more impact.
So you put your heart and soul into every post.
You've invested in a handful of blogging courses.
You think you're following the right steps.
But it's not as simple as it seems...is it?
Blogging isn't about writing content and hoping for the best.
You have to research what people want to read.
You have to publish quality posts consistently.
Then, there's that dreaded thing called SEO.
It's not sexy, but you know it's important.
Because traffic is the lifeblood of your blog.
Not just any traffic.
Targeted traffic from the exact people who need you...
✔️ Traffic that signs up for your email list
✔️ Traffic that draws in raving fans.
✔️ Traffic purchases from your affiliate links.
You know how important traffic is.
It's like oxygen for your blog.
But you just can't find the time to focus on SEO.
Or maybe it just seems so complicated.
So you brainstorm post ideas.
You search Pinterest for inspiration.
Still, you're never quite sure what to write next.
Or you're not sure if your topic idea bring in any readers.
So you're not writing and publishing posts consistently.
You post when you can find the time.
Or when you feel inspired.
And you never seem to hit your traffic goal.
Now, let me ask you a simple question:
What if you had the right content strategy laid out in front of you?
An intentional, data-driven content strategy customized just for YOU to flood your blog with targeted traffic.
You could...
‣ Establish yourself as an expert in your niche.
‣ Drive signups to your email list on autopilot.
‣ Land those coveted sponsored posts.
‣ Sell out your own products and services.
I'm here to tell you that all of that is possible.
But only if you're willing to claim it.
Here's the truth:
You don't need any more blogging courses. What you need is 1-on-1 guidance to help you implement the strategies that will allow you to finally turn your blog into a business.
How is the Viral Content Accelerator structured?

The Viral Content Accelerator is an intensive, 90-day one-on-one coaching program for beginner to intermediate bloggers implement my signature "PACK" method for content creation and promotion, which has helped my clients double their traffic is weeks. Using this strategy, I grew my traffic from 12k to 75k in 6 months while spending just about 2 hours a week on content.
The program has 3 main goals: develop the mindset and identity of successful bloggers, uncover your signature topic and ideal reader, and create a data-driven content strategy to drive targeted traffic to your blog consistently. By the end of the program, you'll have a system to continuously grow your traffic and income without confusion or overwhelm.
Here's a summary of everything you get when you join the program:
✔ Weekly training modules on blog fundamentals
✔ 60-minute one-on-one coaching call every week

✔ 24/7 email support
✔ 10 high-converting Canva pin templates

✔ Editorial calendar with over data-backed 300 blog post SEO
✔ Viral blog post guide & checklist
✔ Content strategy planning worksheet
✔ Pinterest SEO checklist
✔ Google SEO checklist
Your Instructor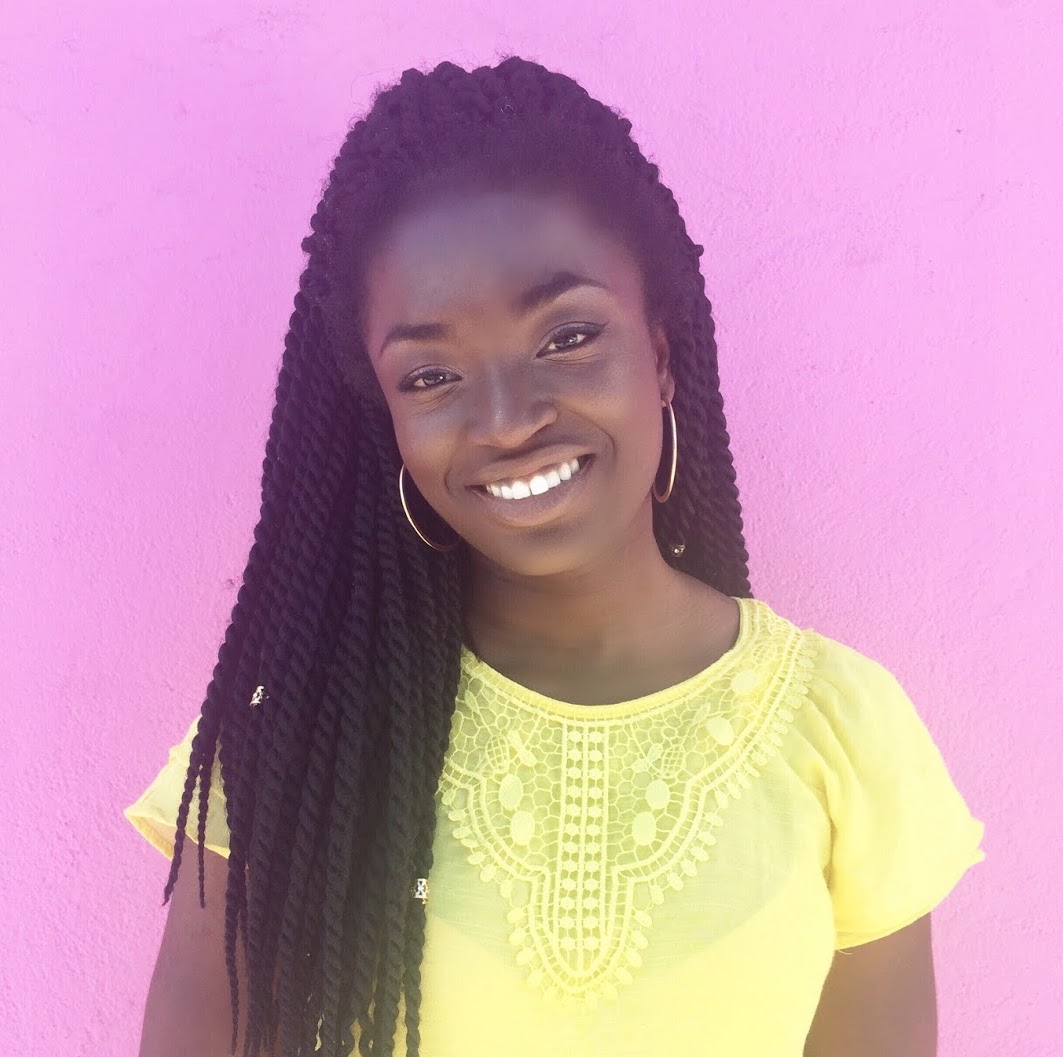 Hi, I'm Somto! Based in Los Angeles, I'm a solo nomad and travel blogger who loves to tour castles and ancient ruins. I started my blog, Somto Seeks, in late 2017 to escape the 9-5 grind and become location independent. Thanks largely to free traffic from Pinterest, travel blogging has become my full-time job. I've worked with dozens of bloggers to grow their blog traffic using Pinterest and love seeing others experience rapid traffic growth!
I've been featured in publications like the Huffington Post, Travel Noire, Melanin Travel, Passport Voyager, and Be My Travel Muse.
Course Curriculum
WELCOME TO THE VIRAL CONTENT ACCELERATOR!
Available in days
days after you enroll
MODULE 1: MINDSET & IDENTITY
Available in days
days after you enroll
MODULE 2: BLOG FOUNDATIONS
Available in days
days after you enroll