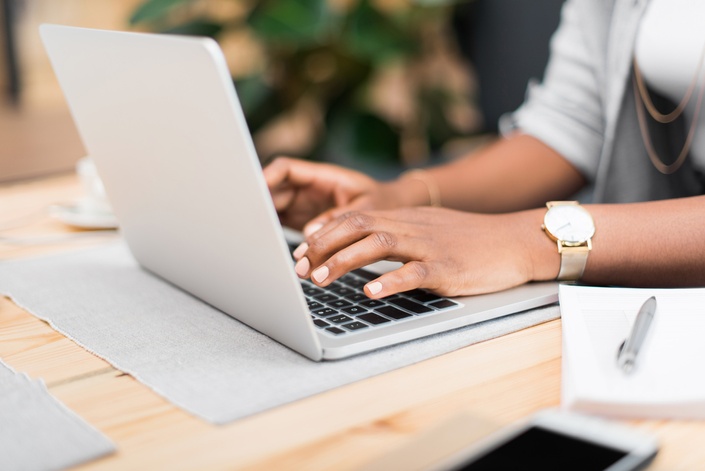 Travel Blogger Traffic Bootcamp
Learn the tips and tricks to get 25k+ page views in 60 days
You don't need to spend hours on Facebook share threads to get traffic...
Or post on Twitter 3 times a day
Or share epic travel pics on Instagram
Or even become a Google SEO whiz
Nope, if you want to quickly grow your traffic as a travel blogger, you need one tool: Pinterest. It's a visual search engine where millions of people search for travel inspiration and travel tips to plan their next trip.
For over a year, I've experimented with different Pinterest strategies to drive traffic to my travel blog. Now Pinterest sends me almost 30k page views a month - that's 1,000 page views a day. And I only spend 2-3 hours a week on Pinterest.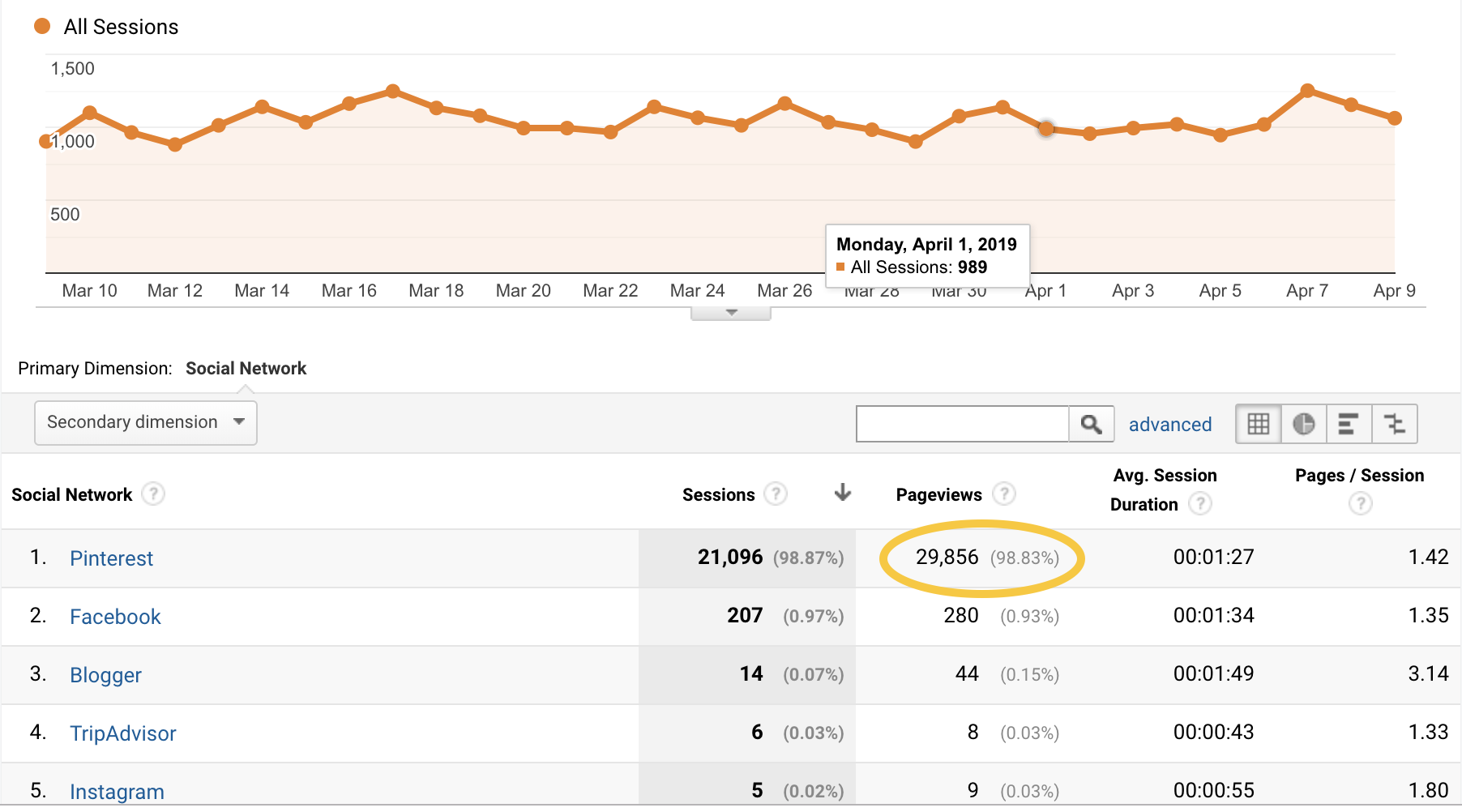 If you've been churning out blog posts every week, sharing them on social media, and getting crickets, it's not your fault! That's what a lot of 'gurus' tell you to do, and I followed their ineffective advice in the beginning.
Now, I'm doing things differently and actually getting results. With the surge of traffic coming from Pinterest, I finally qualified for the coveted Mediavine Ad Network. That's an extra $500 in passive income every month.

You started your blog to share your insatiable love of travel with the world and make some good money online. Then, along the way, you got stuck trying to figure out your niche, plan what posts to write, and get anyone to read your content. Blogging's a lot harder than it seemed.
The truth is that blogging doesn't have to make you want to pull your hair/braids/weave out. With the right information and guidance, you can grow your blog traffic and income consistently.
Wouldn't it be exciting to breakthrough this rut you're in? To experience the fulfillment of having a loyal audience that loves your message? To have brands reaching out to work with you?
Hey, I was once in your shoes. In December 2017, three months after I started my blog, I got a grand total of...42 page views.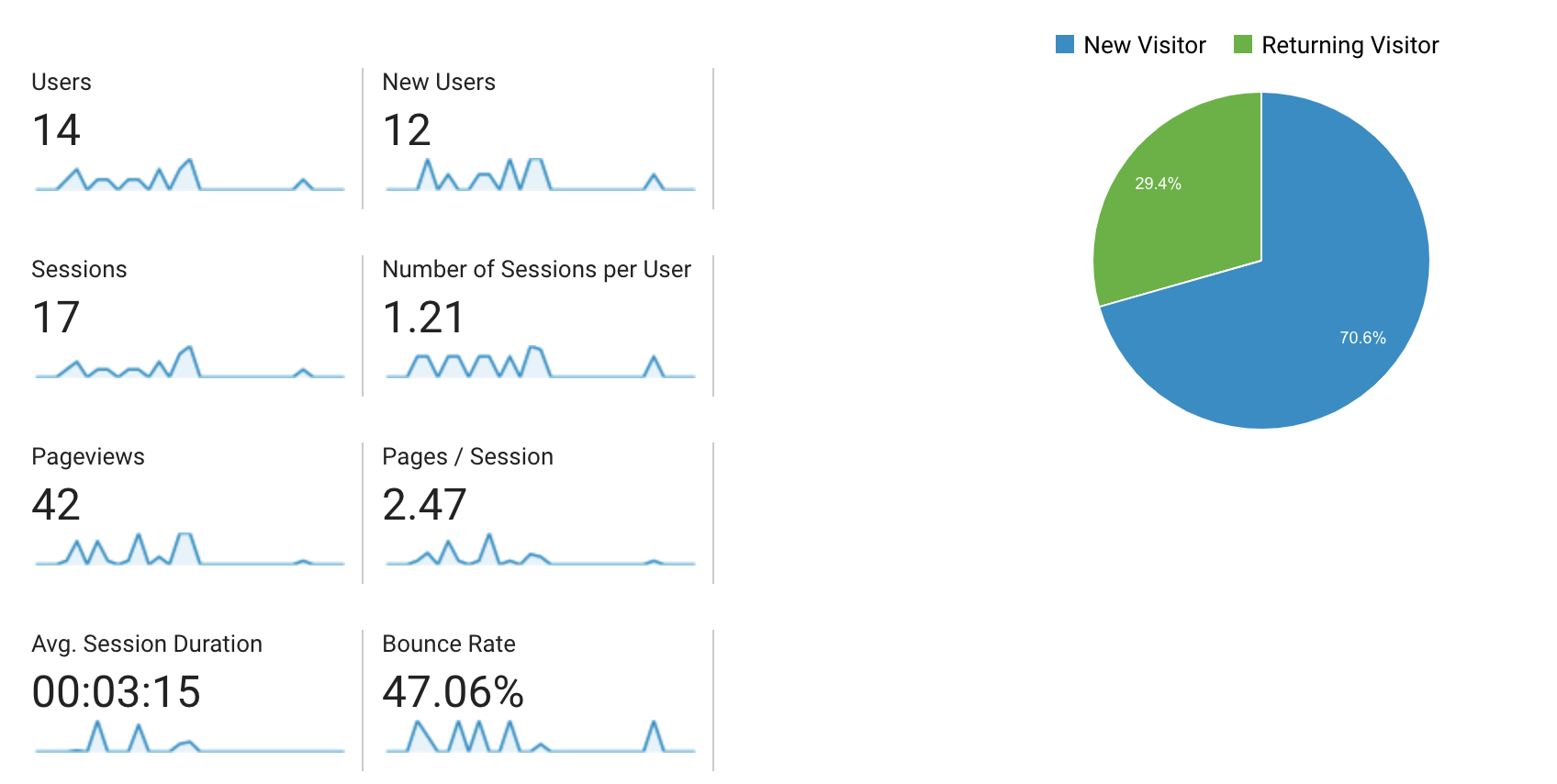 Getting visitors to my blog was next to impossible! I tried things like sharing on Facebook threads, guest posting, and commenting on TripAdvisor. None of them worked.
Then I discovered Pinterest and spent $500 on Pinterest courses and coaching. My traffic exploded by 1,500% in 3 months! And now it's still climbing by thousands of page views every month. Pinterest has transformed my blog into a profitable business, and it can do the same for yours.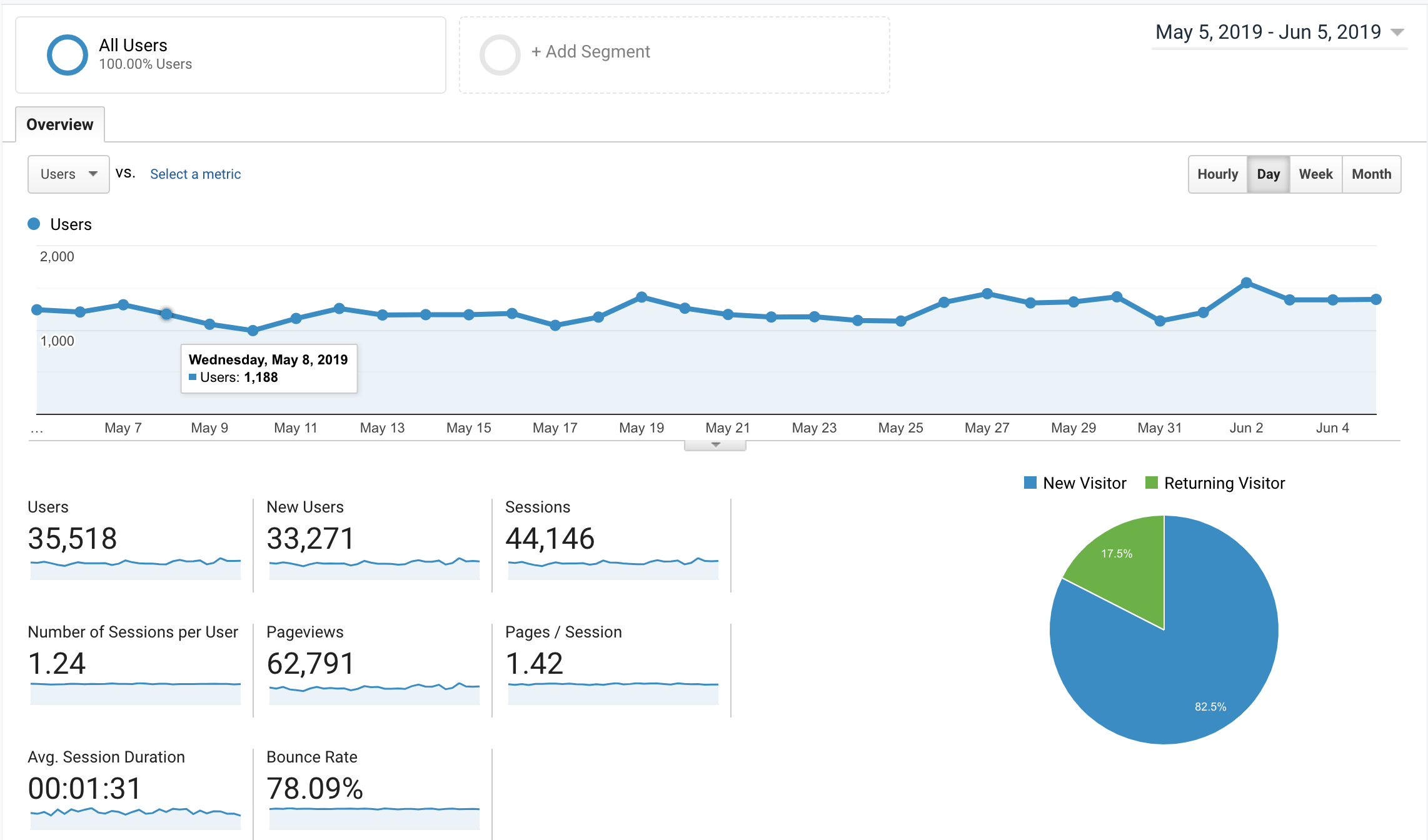 Using what I've learned from studying Pinterest like a test and experimenting for months, I've created the first personalized traffic coaching program for travel bloggers.
The Travel Blogger Traffic Bootcamp is an intensive, 60-day group coaching program for beginner to intermediate travel bloggers. You'll learn and implement strategies that I've used to grow my traffic from 12k to 63k page views in just 5 months.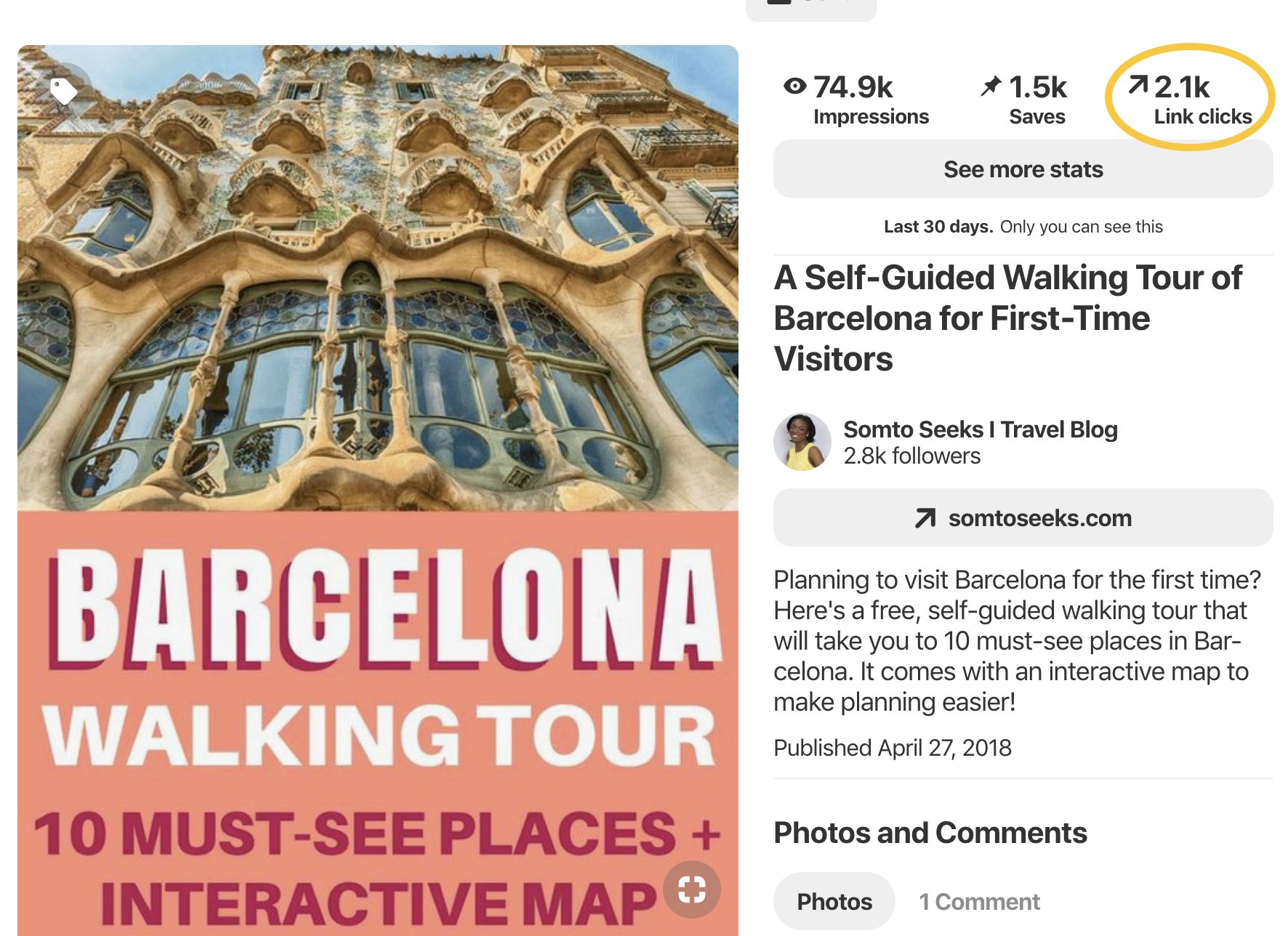 The goal of this program is simple: first, you'll get clarity on your niche, blogging voice, and blogging goals. Then, you'll learn the key principles of Pinterest and my unique PACK method for content creation. Lastly, you'll update your existing content using my AIRPLANE framework and write 8-10 new blog posts to drive thousands of more page views to your blog. By the end of the program, you'll have a system to continuously grow your traffic and income without confusion or overwhelm.
With more traffic, you can grow an audience of loyal fans, qualify for high-paying ad networks like Mediavine, and increase your blogging income. Plus the sense of satisfaction is just priceless!

In 60 days, you'll learn the exact steps and strategies to get consistently 10k+ page views a month from Pinterest.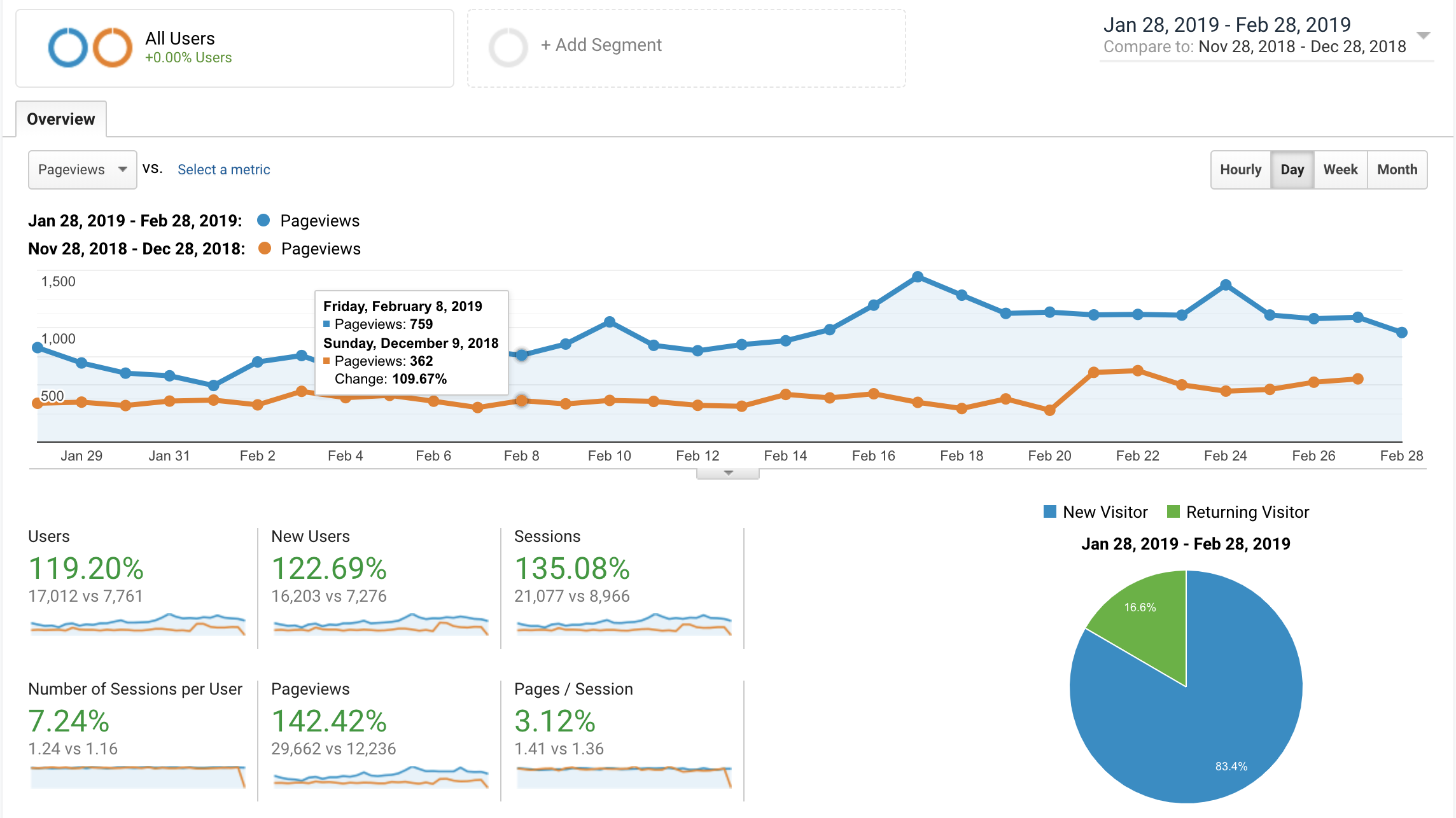 My traffic growth at the beginning of 2019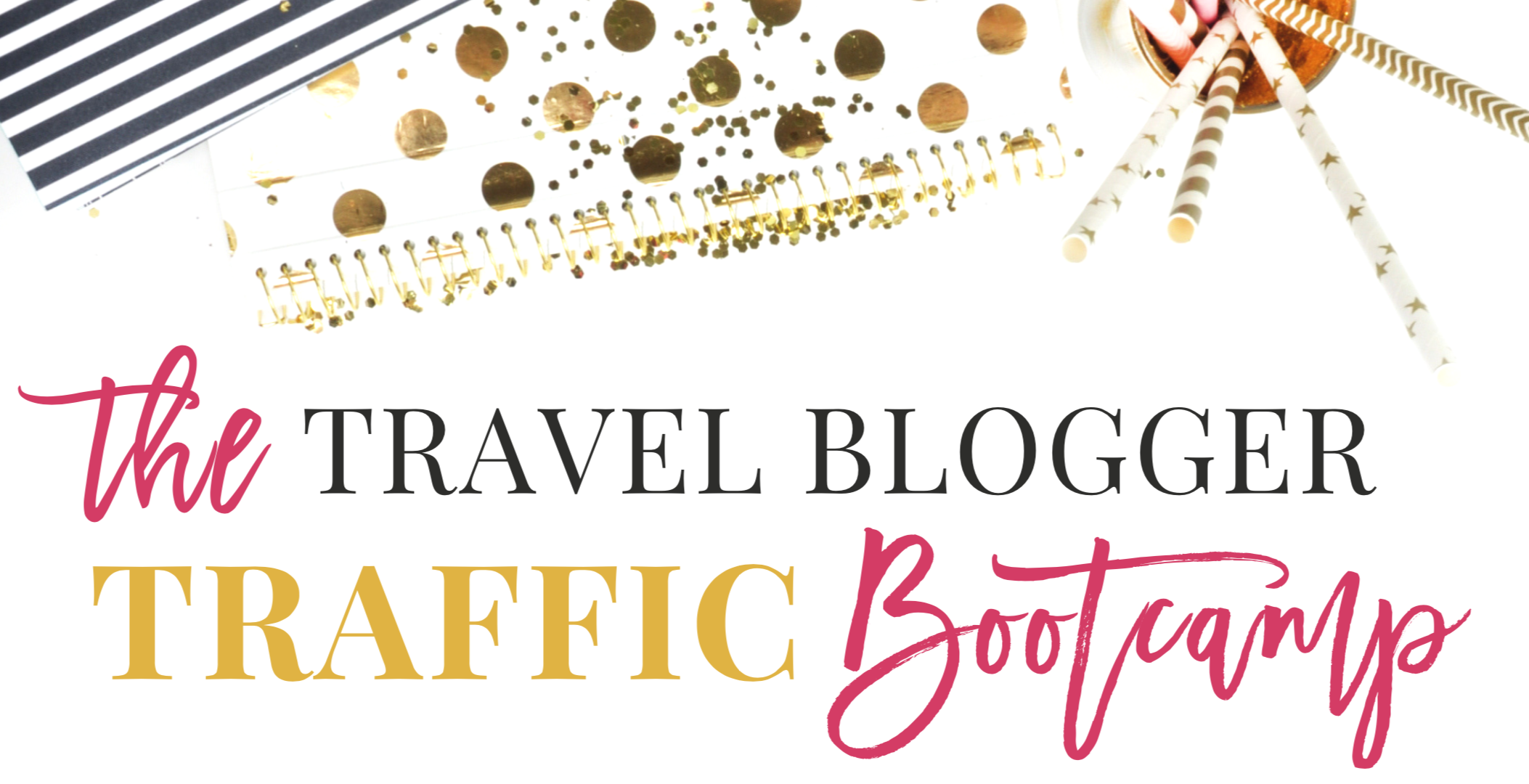 How is the program structured?
The Travel Blogger Traffic Bootcamp is 8 weeks long. Every week, you'll be given lessons that teach you one concept that will move you towards mastering Pinterest traffic. These lessons involve learning AND doing. You'll receive action steps to take to implement what you've learned in order to achieve a specific result.
Every week, you'll get to join a 1-hour group coaching call with no more than 3 people per session to go over the lessons and assignments for the week, your progress, and your questions. I keep these group coaching calls small so that I can make sure that every single student gets personalized attention and feedback. I want you to truly understand the concepts and successfully implement them.
In addition to the 1-hour group coaching call, you'll also have the option to schedule a 30-minute one-on-call with me every week. That's another opportunity to receive feedback and make sure you succeed in the program!
Here's a break down of what we'll be doing each week.
Week 1: Getting clarity - blog purpose and blog business plan.
In week one, we are going to lay the foundation for future success by clarifying and affirming your mission as a travel blogger. Through some exercises, you'll get clear on your blog's purpose, your ideal reader, and blogging goals. Lastly, you'll put together a blog business plan that will serve as a guide for everything you do going forward.

Week 2: Discovering the opportunities - blog audit
In week two, we will go behind the scenes in your business to figure out where you are, what's working, and what's holding you back. I will make a personalized video to go over your blog structure and content. Then I'll provide detailed, actionable recommendations you can implement right away to improve your traffic and user experience.

Week 3: Getting started with Pinterest - account set up and audit
In week three, we will create your Pinterest account if you don't already have one. You'll receive step-by-step instructions to create a business account, claim your website, and set up rich pins. After your account is created, I will audit it and give you feedback.
If you already have a Pinterest account, I will create a personalized video to go over your profile, personal boards, and descriptions. I'll provide actionable steps to improve your reach, saves, and clicks.
Week 4: Understanding Pinterest - Pinterest principles
In week four, we'll dive into demystifying Pinterest and understanding what Pinterest wants from content creators like you. You'll learn the 5 Ps of Pinterest and how to use the platform, taking into account that it is both a visual search engine and a social network. You'll also discover the proper way to measure success on Pinterest - what metrics to pay attention to and what metrics to ignore.
Week 5: Understanding SEO - Pinterest & Google
In week five, you'll learn about the key components of Google SEO to pay attention to when writing new content to promote on Pinterest. You'll also discover the ways Pinterest and Google SEO are related and how success on Pinterest can lead to success on Google.
Week 6: Reviving old posts - blog content update
In week six, you'll learn my unique AIRPLANE method for updating old content and sharing it on Pinterest to drive massive traffic to your blog. You don't need to consistently write new posts to get traffic. We'll start by improving what you already have.
Week 7: Creating new posts - blog content creation
In week seven, you'll learn the PACK method for writing new content that informs, engages, and performs well on Pinterest. Then, using this method, you'll begin writing a travel series of 8-10 posts about a topic you have expertise in.
Week 8: Looking at the long term - Pinterest strategy
In week eight, you'll learn how to develop a winning Pinterest strategy that will consistently drive 10k+ page views to your blog. You'll understand the advantages and disadvantages of manual and automated pinning and use that knowledge to create your own unique pinning strategy.
Here's a summary of everything you get when you join the program:
✔ The course: 8 modules (30 lessons packed with videos, examples, and graphics)
✔ 60-minute group coaching call every week

✔ 30-minute one-on-one coaching call every week

✔ 24/7 email support

✔ List of 100 travel-related Pinterest group boards
✔ Pinterest group board outreach script (I've used this to get into 100+ group boards!)
✔ Tailwind Tribes outreach script (I've used this to get into 50+ tribes!)
✔ Tailwind scheduler 1-month free trial
✔ 10 high-converting Canva pin templates

✔ Editorial calendar to plan your content
✔ Viral blog post guide & checklist
✔ Blog post proofreading guide
✔ Content strategy planning worksheet
✔ Pinterest SEO checklist
✔ Google SEO checklist
Your Instructor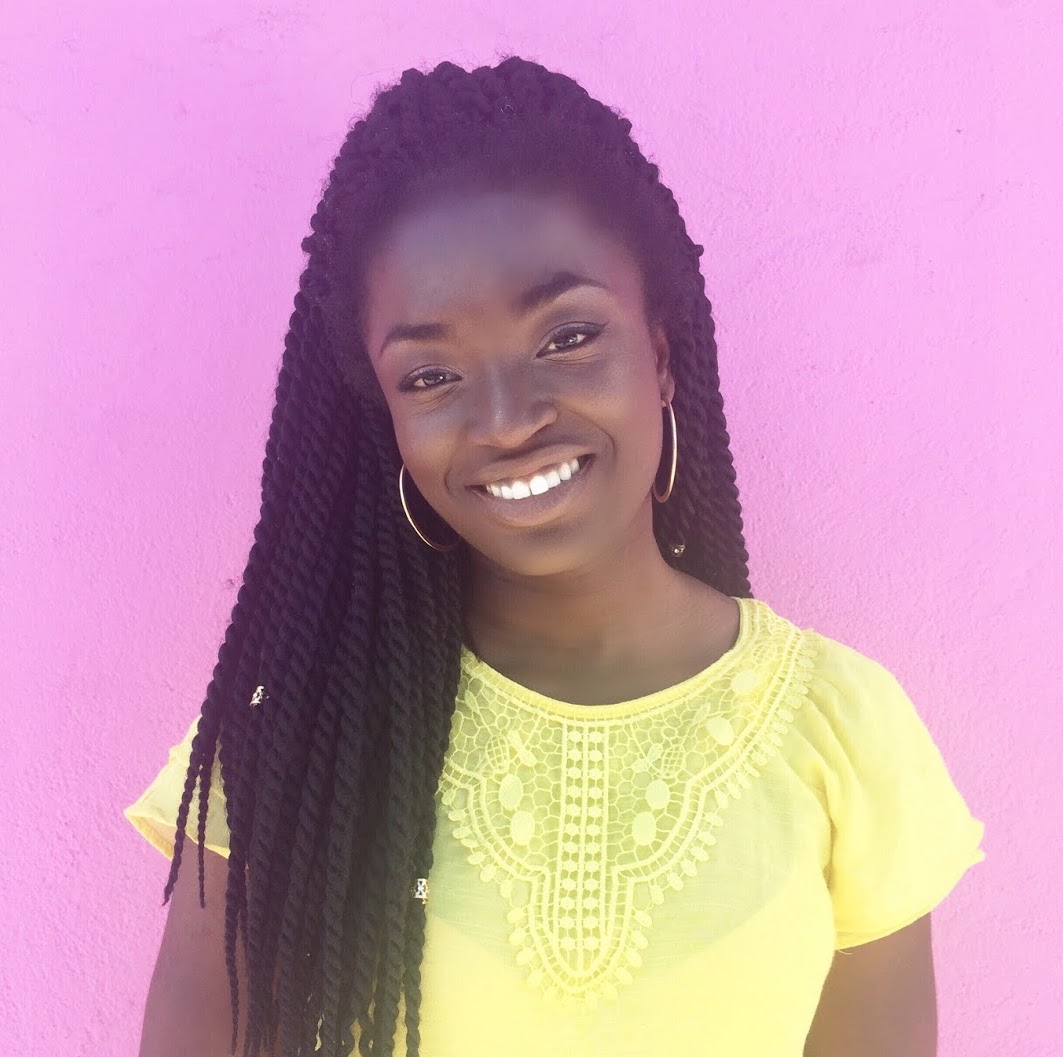 Hi, I'm Somto! Based in Los Angeles, I'm a solo nomad and travel blogger who loves to tour castles and ancient ruins. I started my blog, Somto Seeks, in late 2017 to escape the 9-5 grind and become location independent. Thanks largely to free traffic from Pinterest, travel blogging has become my full-time job. I've worked with dozens of bloggers to grow their blog traffic using Pinterest and love seeing others experience rapid traffic growth!
I've been featured in publications like the Huffington Post, Travel Noire, Melanin Travel, Passport Voyager, and Be My Travel Muse.
Course Curriculum
WELCOME TO THE TRAVEL BLOGGER TRAFFIC BOOTCAMP!
Available in days
days after you enroll
MODULE 1: TRAFFIC FOUNDATIONS
Available in days
days after you enroll
MODULE 2: BLOG AUDIT
Available in days
days after you enroll
Frequently Asked Questions
When does the course start and finish?
The next course start date is June 15th. It will run for 60 days, ending on August 15th
How long do I have access to the course?
How does lifetime access sound? After enrolling, you have unlimited access to this course for as long as you like - across any and all devices you own.
What if I am unhappy with the course?
We would never want you to be unhappy! If you are unsatisfied with your purchase, contact us in the first 14 days and we will give you a full refund.
Who is this course for?
This Traffic Bootcamp is for travel bloggers who have a self-hosted website and produce mostly travel-related content - destination guides, hotel reviews, travel tips, etc. It could be a fit for you if you want to grow an audience and turn your blog into a side hustle or full-time job.
How is this course structured?
The coaching program is 8 weeks long. For the first two weeks, we'll audit your blog and upgrade your existing content. In the remaining six weeks, we'll focus on building up your Pinterest account, writing new content, and promoting your content to get maximum page views. Every week, we'll have a one-hour group video call with no more than 3 people to go over your progress. You'll also have the option to schedule a one-on-one video call with me for 30 minutes each week.
This course is closed for enrollment.